Dominant Dog Collar ™
Solid brass snaps and rings
Handmade in the USA
What size collar should I get?
Product #CLR0005001
---
5

out of 5 stars
based on

10

reviews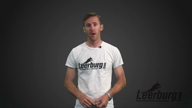 5 out of 5 stars
This collar definitely works as advertised. Be sure to watch the video about sizing it though. I took great care to measure my dog for this collar and still wound up buying a collar that was about an inch too long. Even so, I've been able to make good use of it, and curb some dominant behavior in just a matter of a few corrections.
5 out of 5 stars
This collar makes it simple to take the dog out for a quick potty break and works as a good backup/training collar for our prong session. I've only had our prong collar fall off once, but with the DDC I don't have to worry about my dog getting off leash in the city. I've used this on a 'strong-willed' dog and with it on she is easily controlled with little corrections. Please READ and UNDERSTAND how this collar is to be used and worn.
Dominant Dog Collar ™
This collar is not intended to give a painful correction. It is intended to take the air away from a dominant aggressive dog.
More dogs are put to sleep everyday for aggression problems than they are properly trained.
Killing a dog must ALWAYS be the last resort. Learning how to use a dominant dog collar can and will often make the difference between having a dog put down or ending up as a pack leader and a dog the you can live with.
Some dogs will often get over-stimulated by a prong collar resulting in a more hectic and aggressive dog. The Dominant Dog Collar is designed to be used on handler aggressive or dog aggressive dogs. Using a Dominant Dog collar correctly on the takes the drive and fight out of the dog.
If you have a problem with dog aggression or a dominant dogs, we recommend that you get the Dealing with Dominant and Aggressive Dogs DVD. We also have an extensive collection of articles pertaining to dominant and aggressive dogs We recommend you read the article on Dealing with the Dominant Dog written by Ed Frawley.
Individuals who use this collar for handler aggression should have their dog undergo through a solid pack structure program. For adult dogs, we recommend the Establishing Pack Structure with the Family Pet DVD. For puppies, we recommend the Living with Your Puppy - Establishing Pack Structure DVD.
Due to government restrictions, countries such as Australia and a few in Europe do not allow the use of remote or electric collars. These dominant dog collars are a viable alternative.
Below is information on getting the right size of dominant dog collar as well as some effective ways you can use the Dominant Dog Collar.
How to Fit the Leerburg Dominant Dog Collar™
These dominant dog collars come in 1 inch increments, from 7 inches up to 28 inches in size.
Measure the dog's neck just under the jaw and right behind the ears. Use a string or cloth tape measure. The string should be VERY SNUG. It should be as tight a measurement as you can get it. It is VERY IMPORTANT that you have the tightest possible measurement located at the top of the neck directly below the jaw line. Order a collar that is the exact length of that measurement.
If you have measured your dogs neck properly and your dogs neck size is in between two sizes, then order a collar that is the next size smaller. For example if your string size is 13 1/2 inches then order a 13 inch dominant dog collar. (The hardware is smaller on the dominant dog collars that are 8 - 12 inches. The hardware is larger on the collars that are 13 inches and larger.) If you are questioning your measurement, please call us first and we will talk you through the process.
It is VERY IMPORTANT to get a tight, snug measurement. There should be no extra room at all between the dogs neck and the tape measure or string.
When these collars are properly fit they will stay in place and not slip down the neck. If you start add inches to the string you will get a collar that is the wrong size. It will not stay in place and not be as effective for training.
View our video on Dominant Dog Collar Sizing.
It is very important that trainers understand that the proper fit will not only ensure better training it is also a safety issue with the dog. The less movement in the handlers arm the faster the trainer is going to be able to take the slack out of the collar.
I am not a fan of choke collars as training collars. There are only a few legitimate training collars: a flat collar (leather or nylon), a prong collar, an remote collar (electric collar), and (with aggressive dogs) these dominant dog collars.
What Happens When You Don't Measure Correctly
The dominant dog collar pictured below was mailed back to Leerburg and the customer claimed that it broke.
Well it did break after her dog chewed it off his neck.
Something like this can only happen when the customer makes a mistake in measuring their dog's neck. In this case, rather than return the collar for the correct size she chose to use it and found out why I say it's very important to measure correctly.
These collars don't break. We have never had one break. We have on occasion had a customer's dog chew through one and the customer has to replace it. Dogs chewing collars off their neck are not covered under warranty.
When the collar is properly sized it is impossible for this to happen because the dog cannot reach the 1 inch of slack that is left when it is on the dog.
Warning
If you are new to this product it is important that you understand how we intend the product to be used. This collar should not be used to give a leash correction. It's not intended to be used in the manner that old school YANK AND CRANK dog trainers jerked dogs around and gave corrections. Doing that with this collar or with a metal choke collar can and will damage the throat of your dog.
We choose not to sell small link metal chock collars. In our opinion these choke collars are dangerous and injure dogs.
Our dominant dog collar should only be used the way we explain in this article and in our DVDs. I cannot stress this enough. If you use our dominant dog collar the way we explain it is the best collar available to solve serious unwarranted aggression problems. If you use it to jerk your dog around with leash corrections you could very easily injure your dog.
This is how you should use the Dominant
Dog Collar. You need to lift straight
up. Do NOT jerk your leash.
For more aggressive dogs, lift the dog's
front feet off the ground for a few
seconds to stop unwanted aggression.
How to Use the Leerburg Dominant Dog Collar ™
Dog owners with aggression problems need to determine if their dogs need a correction, or if they need to have their environment controlled, or if they simply need to redirected their dog away from the situation that triggers the aggression.
The fact is simply avoiding certain circumstances often solves a problem. If your dog is aggressive at the door, put the dog in a dog crate when company comes. If your dog is aggressive at certain dogs on your block, don't walk your dog by that house again.
But if you determine that your dog does need a correction you must first determine what level of correction to administer.
Putting a dominant dog collar™ dogs with a softer temperament and simply applying upward pressure with the leash (to take all slack out of the collar) is often enough to stop a dog's unwanted aggression. They quickly learn that you have complete control over them.
With more aggressive dogs (on which other methods have failed) the handler should lift the dog's front feet off the ground for a few seconds until the dog settles down from his aggressive rage (see photo to left). This also tells the dog that you will not tolerate his behavior.
Most aggressive dogs only need to have their front feet lifted off the ground a few times to realize that you can take their air away when you want. This is not painful for the dog.
Keep in mind that solving an aggression problem the way I recommend is a whole lot easier on a dog than killing him. I challenge anyone to show me a more human way to deal with seriously aggressive dominant dogs that attack or bite their owners.
Now remember what I said at the top of this article. People can avoid many situations and they can counter condition a dog to many triggers of aggression - but not all and those are the dogs that need to have a correction to respect the handler as a leader.
Where a prong collar will often make matter worse, the dominant dog collar™ will take drive out of the dog.
The key for this work is to make sure the handler is stronger than the dog. In other words, "don't pick a fight you can't win."
What handlers should not do with these collars is jerk the collar like you would with a prong collar. That's not how the dominant dogs collars are intended to be used. Jerking on a choke collar will cause muscle damage to the dogs neck.
Lifting the dog up the way I have explained does not cause any damage to the dog, it simply takes their air away. This is not painful but it really gets the dogs attention.
Extremely Handler-Aggressive Dogs by Ed Frawley
Dogs that are extremely handler-aggressive (the dogs who try to attack their own handler) are most often the way they are because of the way the owner has chosen to live with the dog. They are dogs that have never learned pack strucuture or pack rules. To learn more on this subject you can read my articles titled Dealing with Dominant Dogs and The Groundwork to Becoming a Pack Leader.
I recently commented on our web board about a trainer was going to war with a dog 5 days after buying the dog. This was a serious mistake. Five days is not enough time to build a relationship with a dog. Take two or three weeks to learn to know your dog and to show your dog that you are a fair and considerate person. I guarantee you will have less problems with that dog if you take the time it takes to become a good pack leader.
The vast majority of people cannot deal with truly handler aggressive dog. These are dogs that truly want to attack their owner with the intent of challenging the owner for rank within their family pack.
I also want to say that the kind of dogs I am talking about if put in a room with these Peta Pukes that criticize my work would make these do-gooders curl up in a ball and call for their mothers. These Peta people are clueless about how to deal with a truly aggressive dog. They would kill these kind of dogs without even trying to save them, when it fact the dog very well could have been saved if it had pack structure training and if it had learned to respect pack rules.
Extreme Measures for Extreme Dogs
I will insert a word of caution by saying that you should not try this at home unless you are working with a professional dog trainer who understands safety in this work. I also don't do this on a dog that has not spent weeks going through my pack structure program.
I set these dogs up by putting on a hidden protectve sleeve. I also have a second handler there for back-up and for safety. I will have a line over a tree limb with the line hanging down near the level of my knee.
I heel the dog to this location and attach the line to the dominant dog collar. At that point I will do something (usually this only requires a pop on the leash) which causes the dog to attack me. When he tries to bite me I offer the arm with the hidden sleeve. While the dog is biting the arm the second handler will raise the dog's 4 feet off the ground. I remain totally calm and look the dog in the eye and tell the dog is a calm quiet voice that he should not bite me. It's extremley important that this all happens at the same time the dog is biting the hander.
The dog stays there until he passes out. Then he is lowered to the ground and lies there until he regains consciousness. Then we start again. Usually these kind of dogs will only have to be hung 2 or 3 times and they quickly learn that you are a big person - the way they look at it is that you have the power to kill them at any time. That is a big big point in establishing dominance with dogs like this.
For those people who have never experienced the danger of a dog bite I strongly suggest you have a look at the web page we have created that shows the damage dogs can do when they bite their owners. Warning: These photos are very, very graphic.
After this is done the dog is put away to think about what just happened. The next day he is brought back to the same spot and is tested again to see if he will again attack. Very very seldom will a dog do this more than two days in a row. Dogs that continue after 3 days almost always have some form of mental problems, usually a brain tumor. Those dogs need to dealt with by a Vet.
If the dog does not attack, it is put away (no other training goes on during this time). Then 2 or 3 days later it is tested again. With dogs like this it is not uncommon to have to test the dog two or three times a year to remind him that you are still the boss.
Usually once a dog has been taken through this process, all you have to do is to take up the slack in the lead while he has this collar on, and his aggressive behavior stops. He remembers very quickly that being a dink gets him hung. It should also be mentioned that this work is only done on very dangerous dogs. It should not be done woth dogs that are not biting their owner. In other words, a dog that growls at the owner is not a candidate for this. The fact is a dog that growls is often times a safer dog becase he is warning you that he doesn't like whats going on.
Once a dog has gone through this training program it does not mean that it is now safe to be off leash, nor is it safe to be around other people or dogs.
It has learned that it should not try and attack you. It has learned that you will not stand for it attacking other dogs, people or animals. That's all it has learned. That's a big first step.
These kind of dogs should not be off leash. If they are allowed to be loose, they should be dragging a line and should never be out of view of the owner. They should live in a dog crate or a dog kennel 24/7. The only time they are out of their controlled living space is while they are under control of the handler 110%. If the dog cannot be called back from the biggest distraction the owner can think of then it should not be off leash.
It is your job to control its living environment through the use of dog crates, dog kennels and secure yards. It's your job to take these dogs through a step-by-step regimented training program.
This work is about saving dogs lives. Its about fixing problems that inexperienced people create in their dogs because the way they chose to lve with them. Its about rescuing a dog that others would have killed.
I will let these people use behavioral modification experts with their clickers and their Halties to change these aggressive dangerous dogs. They can take their dogs to Pet Smart and expose their dog to the bull s**t training that this organization advocates. But then when they hit a wall and have 4 nice puncture wounds in their forearm and several more in their legs, I hope they remember this article when they are taking the dog to the Vet to be put to sleep.

5 out of 5 stars


I purchased this dominant dog collar through Leerburg over a year ago. I have a Herm Springer SS prong collar but my big 100lb GSD still pulled more than I wanted when he saw a squirrel or another animal. By getting just the right fit and placing the cord right below his jaw he doesn't even need the prong collar. He is well behaved with just the dominant dog collar. Plus it looks better and doesn't pinch his fur. It's much easier to get off and on. I highly recommend one.




5 out of 5 stars


Got this collar to help deal with leash aggression in my 2 year old Belgian Malinois. After 4 months of positive only behavior adjustment training, she had improved some but would still bark/lunge at some dogs (particularly if they were reactive themselves), but this collar has made a tremendous difference in that behavior. Most of the time she doesn't react at all anymore, but even if she tries to act out a bit, she fights it for 10 seconds or so, then settles right back down. She's clearly unharmed by it but absolutely unable to bark or lunge in it. Fantastic tool for dealing with this behavior issue.




5 out of 5 stars


WOW! What a difference this collar makes! When I first received it, I thought "Now way is this going to be big enough for my 10 month old Belgian Malinois." But I trusted Leerburg and tried it on her....low and behold it fit like a charm, exactly like they said it should. No more backing out of a flat collar! She responds so much better with corrections and it doesn't hurt her. Thank you Leerburg for a great training tool!




5 out of 5 stars


I am very happy with my new dd collar and I tell everyone about it. I have a 2 yr old boxer boy that was a rescue and who is stranger and dog aggressive who also likes to redirect when corrected. He has been in behavior modification and obedience training for 3 months and doing well. However, this little gem coupled with Leerburg's wire basket muzzle has definitely helped get us both where we can enjoy nightly walks without incident(: His trainer is also very pleased and recommending this site to other clients for educational material and equipment. Thank you sooo much!




5 out of 5 stars


Awesome collar. I use it for my training sessions plus my own dogs multiple times a day. As good as new after (I guess) 4 - 5 years of daily use. Can't recommend it enough.




4 out of 5 stars


Good product, does help control aggressive dog. Mine did break, however. It is about 3 or 4 years old. It was not because the dog chewed on it.




5 out of 5 stars


This collar makes it simple to take the dog out for a quick potty break and works as a good backup/training collar for our prong session. I've only had our prong collar fall off once, but with the DDC I don't have to worry about my dog getting off leash in the city. I've used this on a 'strong-willed' dog and with it on she is easily controlled with little corrections. Please READ and UNDERSTAND how this collar is to be used and worn.




5 out of 5 stars


I ordered this for my six month old Chocolate Lab. He is going to be a big boy & is already pushing 70 pounds. I tried to anticipate his size but got a little too big of collar. I should have gotten 1-2" smaller as this collar should not extend more than 2" after connected.

This collar works great for training. It gives a quick pop & release & is MUCH friendlier than metal chocks. (never use metal on puppies)

Big runs in the family. I used this type of collar training my now 140 pound Rottie.

Very pleased & would highly recommend this product.




5 out of 5 stars


Great back up when using any prong collar & Leerburg prong leash system. Secure, easy, works like a charm. This in no way hinders the ease of training, just peace of mind.




5 out of 5 stars


This collar definitely works as advertised. Be sure to watch the video about sizing it though. I took great care to measure my dog for this collar and still wound up buying a collar that was about an inch too long. Even so, I've been able to make good use of it, and curb some dominant behavior in just a matter of a few corrections.


Question

What is the purpose of the clasp on the dominant dog collars? The dominant dog collar looks as though it is acting very much like the nylon slip with the exception of the clasp, so I was wondering about the difference between these two collars?

Answer

The purpose of a dominant dog collar is to take the air away from an aggressive dog. When they are not sized properly the dog can turn his head and chew through the collar in about 2 seconds.

A slip collar needs to be large enough to slide over the dogs head and ears- this is a problem with many breeds of dogs because it leaves too much slack in the collar (for the dog to turn his or her head).

The dominant dog collar is designed to wrap around the dogs neck, clip on with only an inch or so of slack. A very important feature for dog aggressive dogs.

Question

I have plans on becoming a trainer and want to become a K9 officer when I am finished with my duties here in the Corps. Can you tell me if this is a common practice in Schutzhund and training police and military K9s. I have read on your site that you feel it is important to build a bond with your dog because he can like you but not respect you as a pack leader. Is this how you establish being a pack leader or is this the result of bad training practices? How is it that hanging a dog and beating him "forces" him to respect you? I would appreciate any information you can give me. Thank you.

Answer

These are very good questions.

In answering this I will also begin by saying that this topic is an issue that creates extreme emotion in people who don't understand dog aggression (specifically serious handler aggression) and pack structure.

While I have only had time to skim the link to your article - I have seen examples of animal abuse on the internet by various trainers. I can only say that there were no excuses for training methods that are unwarranted animal abuse. When it happens the handlers or owners should be punished.

With this said, some "selection tested police service dogs" (dogs in training to be police dogs) or some police service dogs that are mature adults occasionally have "handler aggression problems." Most often this is related to dogs with dominance issues. This form of aggression can be very dangerous for the handlers because these dogs have been trained to bite humans, so when they bite they do so with aggression that can cause serious injuries.

Unfortunately the issue of handler aggression is best dealt with at 7 or 8 months of age when dogs are still puppies. Dogs that are selected for police work are often 18 to 24 months of age, they are no longer puppies they are mature adults.

When dogs are young (7 months) dealing with emerging handler aggression and rank issues can be dealt with rather easily to show the dog that they are not pack leaders and this aggressive behavior will not be tolerated. At 7 months dogs "back down" rather quickly in deference to their handlers leadership. That doesn't happen if the dog is allowed to manifest handler aggression into adulthood.

When owners don't address aggression problems until the dog is 20 months old they are faced with a completely different scenario than what they had when the dog was 7 months old. The fact is it's almost impossible to bond with adult dogs with handler aggression because they are always trying to dominant you. These are dogs that have behavioral problems that make them very hard to live with.

Often times what happens with dogs like this is they are put to sleep because they end up biting the wrong people. This happens all too often with pet owners and it can even happen with inexperienced service dog owners.

There are times when an adult dog can have its dominance turned around with rather extreme measures by using our dominant dog collars. This does involve taking the dogs air away when the dog tries to attack the handler. These dominant dogs learn rather quickly that they are not a higher ranking member of the pack than the handler they just tried to bite. This process is normally over very quickly, it takes 3 or 4 sessions for a dog to realize he had better not try and bite his owner/handler. With police service dogs this should be done under the supervision of an experienced trainer or instructor. While it's an ugly process it often saves the life of a dog because it is a last resort that's done RATHER THAN killing the dog.

There are always going to be so called behaviorists who think they can counter condition a dog with motivational methods. These are people who have worked with shelties and golden retrievers their entire career. Their methods may work with some (emphasis on SOME) family pets with minor problems. Their methods do not work with dogs that have true aggression. When faced with dogs like these - these people walk away with lame excuses on why this dog is un-trainable.

These self proclaimed behaviorists often offer dangerous advice that DOES NOT WORK !!! and in fact it is all too often drop dead stupid. When dog owners try these methods and the dogs continue to bite the owners or others the dogs end up being put to sleep. In many cases this is too bad because with pack structure training, correct obedience training and controlling the environment that these dogs are allowed to live in they can live safe lives.

With all this said, when rank has been established it is possible to form a bond with many of these dogs. Handlers can train them motivationally and have a great relationship with the dog. But they must always micro-manage the environment the dogs are allowed to live in, they must always micro-manage the dogs behavior through obedience training and they must be aware of dominance raising its ugly head. When that happens correcting the problem seldom requires the extreme measures used to extinguish the original behavior. It only requires the handler reminding the dog who the pack leader is.

In closing, there is no place in dog training for beating or hitting a dog. Beating and hitting is not a correction, it is animal abuse.

Regards,
Ed Frawley
Sizing a Dominant Dog Collar
Prong Collar Leash™
---