Ultra Baskerville Muzzles
Extremely tough and durable
Malleable and soft to touch
Attach to your dog's regular collar
Optional over-head safety strap
Dog can pant, drink be fed through muzzle
Product #MZL0027001
---
5

out of 5 stars
based on

8

reviews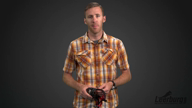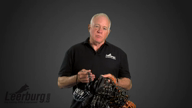 5 out of 5 stars
I recently purchased an Ultra Baskerville Muzzle and it's a great product. My dog hardly cares that she has it on. She can receive treats, drink, and pant yet cannot get into trouble. It fits securely but comfortably and it is virtually impossible for her to get it off and in fact she hasn't even tried! She accepted it from day one.
5 out of 5 stars
This is a very nice muzzle! My German shepherd is a size 6; he has a longer muzzle than the recommended size 5. It is very sturdy and a well fitting muzzle. This is a very open muzzle and allows maximum airflow. My dog has no problem eating or drinking with this muzzle on. Even if you don't have an aggressive dog this is a nice muzzle to have around in case of an emergency (better safe than sorry).
Baskerville Ultra is the ultimate muzzle. Every aspect of the muzzle's design has been created to combine maximum safety with comfort for the dog. It has taken four years to develop, however we truly believe that it was worth the wait. The material is extremely tough and durable, yet malleable and soft to touch. The ergonomically designed safety strapping ensures the muzzle will always remain securely in place and features two additional points of secure attachment. The loop at the bottom is designed to attach to your dog's regular collar and an optional over-head safety strap should ensure that even a canine Houdini cannot escape! The Ultra also has a secure metal buckle with pre-holed webbing, to ensure it is quick and easy to fit and the neoprene padding ensures it is snug and comfortable.
As welfare is always paramount with our product design, the dog can pant, drink and even be fed through this revolutionary muzzle, which comes in six sizes to fit most dogs.
**Picking the Right Muzzle Size
There are a few things you need to know about sizing a muzzle for your dog.
The muzzle CANNOT be LONGER than your dog's actual "nose length." If the muzzle is longer than your dog's nose length, the muzzle will be in the dog's line of vision.


The muzzle's circumference MUST be LARGER than your dog's "nose circumference." We recommend between 1 -3 inches larger than your dog's measurement. If the muzzle is the exact same size as your dog's nose, the dog won't be able to pant. It's mouth won't even be able to open. It is VERY important that you give your dog enough room to pant while wearing the muzzle.
We have a video on how to size your dog's muzzle. It is located above in the slider. Or you can switch to the "Videos" tab to watch the video. We also have a written version of sizing your muzzle.
If you are still unsure of the size to choose, measure your dog then call our office and we will do our best to help you decide the best style and size of muzzle for your dog.
General Size Suggestions
Please measure and use the chart below for the best accuracy.
| | | |
| --- | --- | --- |
| | Muzzle Length | Muzzle Circumference ** |
| Size 1 | 2.25" | 7.5" |
| Size 2 | 2.75" | 9.5" |
| Size 3 | 3" | 10.5" |
| Size 4 | 3.25" | 12.25" |
| Size 5 | 3.75" | 14" |
| Size 6 | 4" | 15" |
**Due to the muzzle shape and size of some breeds, it is not recommended that those breeds use the Ultra Baskerville Muzzle, as it will not fit them correctly.
These breeds include: Boston Terrier, Bulldog, King Charles Spaniel, Lhasa Apso, Pekingese, St Bernard, Pug, Shih Tzu

1 out of 5 stars


My staffy chewed right through his muzzle would not recommend for a strong dog.




5 out of 5 stars


I am using it to keep my dog from licking his wounds, but I will be using it on public walks to keep the overly aggressive public from being bit because they want to pet my dog. The muzzle is lightweight and easy to clean. After some adjustments I found a nice fit for Tucker. He seems to like it better than the cone of shame.




5 out of 5 stars


I just wanted to praises Leerburg on a product and an online video. I have a rescued GSD that is dog and people aggressive. I recently purchased the Baskerville muzzle. After watching the online video "Conditioning your Dog to a Muzzle," I was able to take my dog out for a walk with it on after 2 days. Obviously it is not his favorite thing but with some slight leash correction I was able to have him ignore it in 10 minutes or less. Thank you for providing top quality products and videos. I am a pet owner and not a trainer but Leerburg has helped me IMMENSELY.




5 out of 5 stars


I LOVE our Baskerville muzzles! We have two adult Malinois and a Siberian Husky/Bulldog mix along with a parade of Military Working Dog foster puppies from the Lackland afb breeding program. All of these dogs learn to wear this muzzle. For example, we always muzzle for nail trims just in case I make a mistake and quick the dog. I try not to, but with thick black nails, it can happen.

We watched the instructional video, "Conditioning You Dog to a MUZZLE" on this site and trained them all according to its clear, detailed directions. The dogs literally love these muzzles since they are closely associated with peanut butter.

One of our Mals can be unpredictably reactive so she wears her muzzle whenever she is in public where her triggers could occur. It keeps her safe, and this muzzle is comfortable for her to wear so she doesn't mind it.




5 out of 5 stars


Okay, I really do not believe in muzzles however, my dog is to aggressive out in public and would jump at other dogs. This muzzle is perfect for that safety. I know he cannot bite anybody or another dog. He can drink, pant, and eat. He can even carry his favorite furry toy. My dog is a mutt, part lab, shepherd, kita, and everything else. He is about 70 lbs with a big head. The only down part about the muzzle is the strap that goes over his head. I can't seem to make it tight enough, when I do it lies too close against his nose. I have a size 5. I had to cut the strap to make so it does not dangle in his face. My dog now plays with other dogs and I do not worry that he will bite. Great muzzle and will recommended for anyone who fears that their dog may bite. My dog did get used to it and now knows when it goes on he is going for a play date and loves it. - Chesapeake Beach, Maryland




5 out of 5 stars


113 Lb GSD... Great Muzzle. Has plenty of mouth room and fits very well. Comfortable for long use. Strong and durable.




5 out of 5 stars


I recently purchased an Ultra Baskerville Muzzle and it's a great product. My dog hardly cares that she has it on. She can receive treats, drink, and pant yet cannot get into trouble. It fits securely but comfortably and it is virtually impossible for her to get it off - in fact she hasn't even tried! She accepted it from day one.

Thanks!

Stan




5 out of 5 stars


This is a very nice muzzle! My German shepherd is a size 6; he has a longer muzzle than the recommended size 5. It is very sturdy and a well fitting muzzle. This is a very open muzzle and allows maximum airflow. My dog has no problem eating or drinking with this muzzle on. Even if you don't have an aggressive dog this is a nice muzzle to have around in case of an emergency (better safe than sorry).

Courtney


How to Size A Muzzle
---